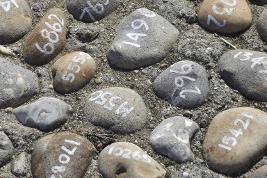 Sea Psychotherapy
is available via Skype. I offer individual psychotherapy to older young people using Skype as well as consultations, reviews, reflective thinking and supervision with parents, carers and childcare professionals.
If you would like more information about connecting via Skype, please select the Contact Sea Psychotherapy form from the main menu or state that you would like to use Skype when you complete the electronic referral form.
Why Skype?
People choose to access therapy via Skype for a number of reasons. It might be that they live too far from their chosen therapist to travel there regularly or at all. They may be unable to access therapy in the traditional way due to a physical disability. They or their parent/carer might have commitments which mean that they want to reduce time spent travelling to and from therapy, perhaps so that they miss less time from school and/or work. They might find traditional face-to-face in the room type therapy too intense or they might not feel ready for this kind of intimacy in the relationship. They might want to access therapy but not want to be seen. Whatever the reason for choosing Skype as a method of connecting, your needs and desires can be discussed and accommodated.
Distance Disability Time
School Work
Intensity Commitment Skype
Skype Contract
The terms and conditions of the Sea Psychotherapy Contract apply equally to therapy/consultations via Skype. You should read these carefully.
In additional, the following conditions apply to sessions conducted via Skype:
A Skype address for Sea Psychotherapy will be provided on application
Please make contact to ask Sea Psychotherapy to add you to their contact list prior to your first Skype session
You can choose if you would prefer video calling (in which you see and are seen by the therapist) or voice call or instant messenger (not seen)
It is your responsibility to arrange a private space where you will not be disturbed to conduct the Skype session, your therapist will do the same
Your therapist will be available via Skype at the agreed time and for the duration of your 50 minute session, whatever time you connect
Your therapist will not be available via Skype at any other times
If the Skype connection is lost it should be you who tries to reconnect so that you maintain control of the connection throughout the session
You should agree what you would like to happen if the Skype connection cannot be maintained e.g. switch to email, instant messenger or telephone contact rather than abandon the session
For any other queries about sessions via Skype please select the Contact Sea Psychotherapy from the main menu