Jeanine Connor has written a regular column for BACP Children, Young People & Families the quarterly professional journal for psychotherapists and counsellors, since 2011.
'Reflecting on...' allows free rein (and a tiny word count) to write about anything pertinent to her psychotherapeutic work with children and young people.
These columns contain an amalgamation of therapeutic experiences. Events and individuals are unrecognisable.
Words are my own and images are copyright free. Columns are re-published here with the permission of BACP who owns the copyright.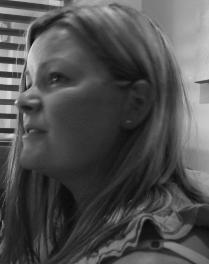 Reflecting on... toilets
Published in BACP Children, Young People & Families March 2019

©
BACP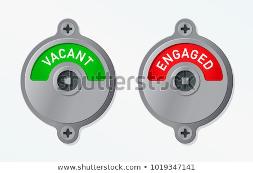 Toilet visits are therapeutically significant. Some clients go before the session delaying the start. Others go during the session, which can feel avoidant, or they go afterwards which extends it. What clients do when they get there varies considerably, as does what I discover after they've been. Like everything that happens in and around the therapeutic hour, trips to the toilet provide much to be pondered.
Fifteen-year-old Tafa didn't want to attend therapy. Each session, he visited the bathroom and left a wet seat and a puddle of urine on the floor. Tafa appeared to be p**sing all over the idea of therapy, and after three weeks refused to return.
Ten-year-old Darcy visited the toilet midway through each session and left slimy s**t that she never flushed. I was anxious about whether or not she washed her hands or if she was spreading her s**t around. Darcy was uncontained, literally and symbolically, which I had to bear until she was ready to acknowledge it.
Eight-year-old Aasif's toilet breaks were the opposite. He went most sessions but never left a trace. In therapy, he presented as compliant but unable/unwilling to engage, except at a superficial level. Aasif couldn't bear for me to witness the messy part of himself. Eventually he felt safe enough to remain in the therapy room and engage in messy play, providing me with the opportunity to contain his mess, and giving him the experience of feeling held.
Nine-year-old Bonny-Mae tried to avoid the toilet altogether. I prompted her as she jiggled about, holding her crotch. She asked me to wait near the bathroom while she provided a commentary on what was happening inside – 'I'm pulling my pants down…', 'I'm doing a wee…', 'I'm wiping my bottom…' I was invited to witness something messy and uncomfortable that Bonny-Mae worked hard to avoid.
Thirteen-year-old Marcus provided a commentary too, but one that was more difficult to fathom. His toilet visits were preceded by a ritual of removing his glasses and rolling up his sleeves, as if preparing for manual labour or a battle. I was invited to wait outside and witness his grunts and groans, unable to decipher what might be going on behind the closed door.
Toilet visits contain symbolic communication about our clients' internal worlds. It's imperative to reflect on when and how they happen, as well as the emotional impact on our clients and on us. If we dismiss them as merely functional, we overlook their therapeutic significance and fail to acknowledge what our clients are trying to tell us. It is our business to notice how they do their business.
Reflecting on... swearing
Published in BACP Children, Young People & Families December 2018

©
BACP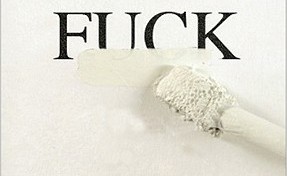 I'm ok with swearing. As a writer and talking therapist I'm fascinated by language and curious to explore the meaning behind anywords my clients use.
A supervisee told me she contracts for swearing in first sessions with young people, telling them 'it's fine, but I have a problem with the c-word'. I challenged her existing belief – that this was ordinary boundary setting – and wondered about two separate issues; understanding and censoring. I knew what she meant by 'the c-word' because I asked if she meant 'c**t'. I wondered if all her clients, ranging in age from very little to 21 and from a variety of socioeconomic and cultural backgrounds, would have the same level of comprehension. She admitted that a few had asked 'what's the c-word?' leaving her feeling tongue-tied. I wonder how many others didn't know what she meant and either went away and asked someone else or were left not-knowing. So my first point is this; never assume that a word (or non-word) means the same to you as it does to your client, and vice-versa.
I checked something out with ten-year-old Charlie, who described someone he'd fallen out with as 'a f***ing paedo', using the term as a generic insult. I acknowledged the rage he felt towards his peer, but wondered about his understanding of 'paedo'. When Charlie reeled off a list of profanities he perceived as similar (including an a-word, a b-word and a c-word) I decided to clarify and provided a brief definition of paedophile. Charlie told me his peer was a dickhead and we spent the remainder of the session exploring his feelings of betrayal. Because he hadn't felt censored, Charlie had gained a better understanding; both of his rage and of language.
I don't have a problem with anything my clients say and I remind them of that often. I mirror their language, which means that sometimes I swear in sessions. If a client says they are pissed off, I wonder what they are pissed off about. If they tell me their life is shit, I might agree there are things that sound shit to me too. Using the clients' words, expletives and all, tells them they have been heard and validates their feelings. It demonstrates my capacity to meet them where they're at, alongside the f***ed-up, pissed-off, shittiness of life rather than negate it or attempt to clean it up. Which is exactly what my clients need from me, and deserve.
Reflecting on... endings and beginnings
Published in BACP Children, Young People & Families September
2018
©
BACP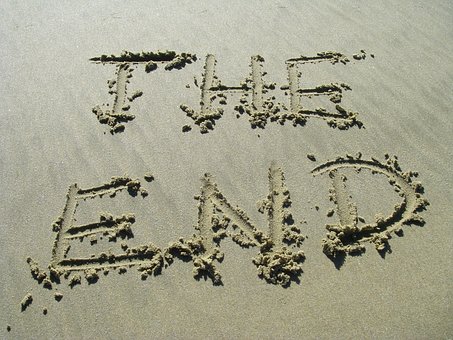 Every therapeutic relationship should begin with a dialogue about when it might end. This might sound punishing. Many young people come to therapy carrying the burden of broken, damaged or insecure attachments. We want to offer a different experience of a relationship that models care and compassion, and that meets their needs. But it's important to manage their and their families' expectations, and acknowledge the limitations of therapy - one of which is that it is finite.
Some endings are based on time-limited or financial constraints that can feel arbitrary. The young person might not feel 'better', the parent/ carer/ agency might not perceive them as 'fixed' and the counsellor might feel less than 'good enough'. In time-limited work, the ending is always in sight, but in long-term therapy, too, it's important to distinguish a period that I think of as 'weaning'. Clients and counsellors become attached, which facilitates therapeutic work, but they also need time for separation. Ideally, endings are jointly negotiated, based on a combination of clinical judgment and client wellbeing. They should be thought about as a process rather than a distinct event; a process that starts at the beginning. The aim of therapy is to be ready and able to end, and so helping our clients to manage endings and loss is one of our most important therapeutic occupations.
I'm in favour of rituals, and encourage clients to acknowledge their last session as something special. Some spend weeks planning, giving us ample opportunities to wonder about how we might feel, as well as what we might do. I have facilitated requests to make pictures, dance and eat cake! Some clients don't attend their last session. But because the ending has been a process, rather than a one-session event, we will have already worked through some of the feelings that 'ending' has provoked. On these occasions, I write to my client to say goodbye and, if appropriate, acknowledge that doing so in person would perhaps feel too painful for them.
I'm aware of the temptation to leave the door open for future therapy, but advise caution. In order to experience a good-enough ending, we need to be clear that that's what it is. I might say (honestly) that I will keep my client in mind, but I don't say I will miss them, because that feels like blurring the professional boundary. Ending therapy is a celebration of the work we have done together, and I am mindful, as I move towards each therapeutic ending, that, in the words of TS Elliot from Little Gidding, 'to make an end is to make a beginning' and that for the client 'the end is where we start from'.1
1 Elliot TS. Little Gidding. London: Faber and Faber; 1942.
Reflecting on... getting it wrong
Published in BACP Children, Young People & Families June
2018
©
BACP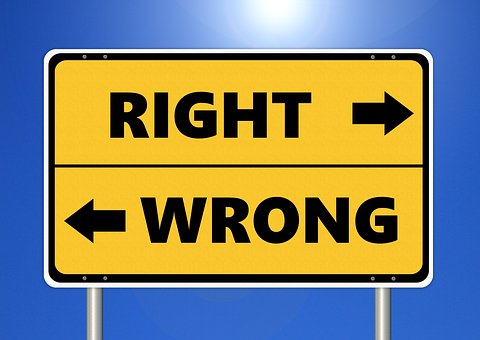 Lauren has a diagnosis of depression, is non-compliant with medication and self-soothes through cutting. She absconds and is often missing for days. She has indiscriminate sex, often under the influence of alcohol and/or drugs. She's been coming to therapy for a few months and we've been thinking about how she can keep herself safe – she somehow manages to remain just about safe enough. I'm being attentive, I'm sharing my concerns and we're building a good therapeutic relationship. She shows up and thinks, and I feel like I'm getting it right.
I'm comfortable working with adolescents like Lauren, where the risk is obvious. What's more challenging for me, is working with young people who present as less risky and more ambiguous; the ones who deny any self-injury or other risk-taking behaviour, who don't appear mentally unwell and who present as compliant.
Fliss is like that. She attends regularly and on time. She engages in futile chatter about her week and plays board games. She makes the thinking part of me feel idle and therapeutically redundant. It feels like we go through the motions, week after week. There's no apparent risk, no obvious mental health concerns, no ethical dilemmas and nothing much to comment on or interpret. With clients like Fliss, there is nothing in the content of the sessions that tells me I'm getting it right. When I'm with them, I feel bored, and, on reflection, useless.
And that's the nub of it, right there.
Clients like Fliss feel useless too. They are told, or tell themselves, that they are getting it wrong. They fill the space with chatter or activity or both. They are distracted or distracting because they can't bear to think, and they can't bear to be thought about either. Monotony is used as a defence because it's perceived as less threatening than uncertainty. The deadliness I experience in the sessions could be perceived as a projection of the dead-ness these young people feel inside.
Once I'm able to acknowledge my felt sense of the session and disentangle the content from the process, I can begin to make sense of what's going on. I process the process, either in solitude or supervision, and reflect my reflections back to my client – 'I've noticed it's important for you to feel like you're getting it right here. I wonder how it is for you when you feel like you get it wrong?'
And then our work can begin.
Reflecting on... #metoo
Published in BACP Children, Young People & Families March
2018
©
BACP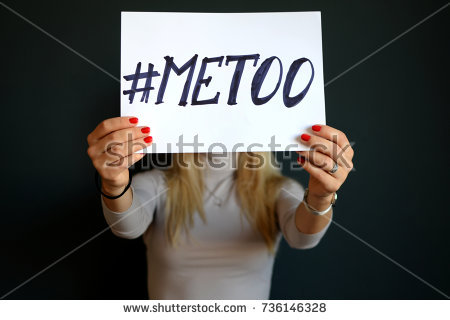 In October 2017, survivors of sexual harassment and abuse were encouraged to share the hashtag metoo on their social media. The viral campaign highlighted the magnitude of the problem and enabled millions of people to share their stories, access support and feel less isolated. All good. Obverse elements of the public campaign, which I've encountered through conversations in therapy, have been more nuanced.
Sunatra has been sexually abused more than once. I've heard sketchy details about a historic rape as well as suggestions of several serious sexual assaults during the year I've known her. I have a sense there are probably more. We've talked about #metoo and how it makes Sunatra feel, which is 'really bloody angry'. Like most seventeen year olds, Sunatra has hundreds of social media contacts who, she says, are 'hashtag meetoo-ing all over the place'. Sunatra has opted out because her experiences are just that; private experiences. She argues that many of the girls using the hashtag are unjustifiably jumping on the bandwagon when they have no 'real' experience of sexual abuse. If they had, she says, they would keep it quiet. We're exploring themes of secrecy, shame and consent.
Kiera is a fourteen-year-old child in care. We've talked about her sense of being different to her peers, always on the periphery, never quite in the in-group. When she added #metoo to her social media status her friend count tripled. At first she was just following the trend, not knowing what it was all about, but pleased to be part of a gang, albeit a virtual one. Then Kiera started reading stories of sexual abuse, which triggered memories of her own experiences in her family of origin that she had perceived as normal. We're exploring themes of secrecy, shame and consent.
I've talked about #metoo with Gemma, a nineteen-year-old university student who tells me 'everyone' has been subjected to sexual harassment and it's an annoying but unavoidable aspect of being female. She hasn't shared the hashtag. She insists the groping and innuendos she experiences in bars and on campus are 'not in the same league' as rape and serious assault. She believes that if she, as someone who has experienced the former, shared the hashtag, it would belittle the experiences of those who have survived the latter. We're exploring themes of secrecy, shame and consent.
Therapy is where we examine what's presented and explore what lies beneath. While themes and presenting issues might appear similar, the meaning for each individual is always nuanced, even if they do share the same hashtag.
Reflecting on... Sugar babies
Published in BACP Children & Young People December 2017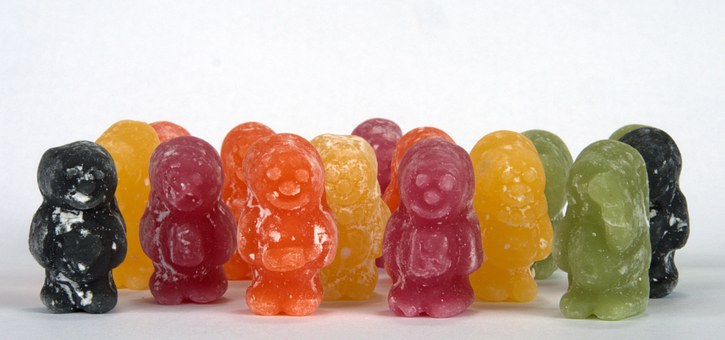 You've heard of sugar daddies, right; rich, older men who pay for the company of attractive, younger women. Sugar Daddy websites were around long before more mainstream dating apps but both the quality and quantity of them is shifting. A recent (2016) report by BBC Newsbeat found that one site had over a quarter of a million university students registered as sugar babies, a rise of 40% in twelve months. The dating choice of consenting adults is their business. Therapy referrals have made sugar daddy-ing part of mine.
There is a sinister clue in the vernacular; barely pubescent sugar 'babies' are accepted onto websites by uploading provocative photographs and fake ages. They provide company to rich men for money and by company I mean sex. The younger, more attractive the girl and the more niche the sex, the higher the price tag. To be clear; if you're thirteen and willing to be caged, gagged or participate in anal or sadomasochistic sex you can earn big bucks.
Legalities and safeguarding aside, I see my role as helping these girls to think about their choices. Many insist they don't want to stop sugar daddy-ing. They reason that it's the men who are being exploited and they who are in control. They see their age as their weapon; if a man gets too rough they threaten him with the charge of sex with a minor. It's a dangerous game.
They switch off, engaging physically but not emotionally. The effects of this inevitably filter out making 'normal' relationships impossible. An eighteen year old I worked with told me she'd never been kissed although she'd had sex with scores of men since she began sugar daddy-ing aged fourteen. She's been beaten, whipped and asphyxiated for other people's sexual gratification. She earned enough money to pay her way through university but, in her own words, it fucked [her] up.
We need to be willing to ponder sex with our young clients, including depraved, immoral and illegal sex, in a way that helps them to ponder it too. Their best defence has been to not think. If we pretend this isn't happening to our clients, we collude. If we share disclosures and report abuse without exploring it with the girls themselves, we risk losing them. If we cut off psychologically we mirror their cut-off-ness and they remain stuck. The way to change the unthinkable is to think about it. Now.
Reflecting on... Attention Seeking
Published in BACP Children & Young People, September 2017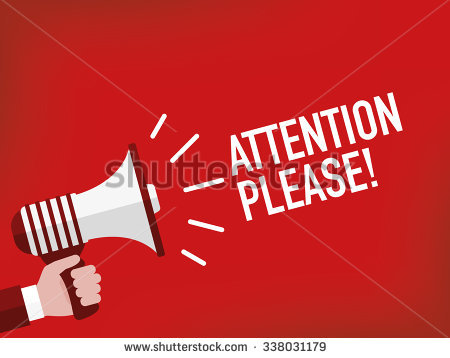 A number of my clients are described as attention seeking by (mostly) well-meaning observers. Behaviours include being silly, clingy or feigning illness, as well as various acts of self-harm, including suicidal actions. Attention seeking is perceived as a derogatory term – which belittles the behaviour and suggests that both it and the individual shouldn't be taken too seriously. Yet the arrival of the attention-seeking client in my clinic suggests that, after all, they are being taken – ever so slightly – seriously.
I often ponder aloud why the young person feels they need to do something that silly or that risky for attention. I'm encouraging a dialogue about what their actions might mean, because they need to be acknowledged and understood in a way that feels good enough. There isn't a ready-made formula, so we need to work it out together. I try to model communication that acknowledges the action without judging the individual, and I express my curiosity from a position of 'not-knowing'. The not-knowing bit is powerful because young people are often in that position themselves. It can be reassuring to have someone join them there rather than preach from a position of superiority.
And I don't know why this person has taken an overdose, or that person makes rude comments, or the other one cuts, but I do know this: they want someone to notice and they want, at some level, someone to
know how it feels. There might be clues in the act itself, but also in the context. I might wonder aloud about the sense of loss that may have preceded the overdose, and go on to explore the young person's beliefs about life and death. I might notice that the challenging behaviour began around the time that Dad left, and that it might feel as if he isn't bothered anymore because his visits are so inconsistent. And I might wonder at the challenges and uncertainties of adolescence with the young person who self-soothes by cutting.
Just as the distressed baby will cry louder until its needs are met, the troubled child or adolescent will escalate their efforts to be noticed. And just as the non-verbal baby relies on an attentive (m)other to understand their needs, so, too, the child or adolescent who nds it hard to verbalise their distress might require help in working it out. It's time to stop dismissing attention-seeking behaviour and start recognising it as a vital communication from a young person who wants to be heard.
Reflecting on...
Afterwards
Published in BACP Children & Young People, June 2017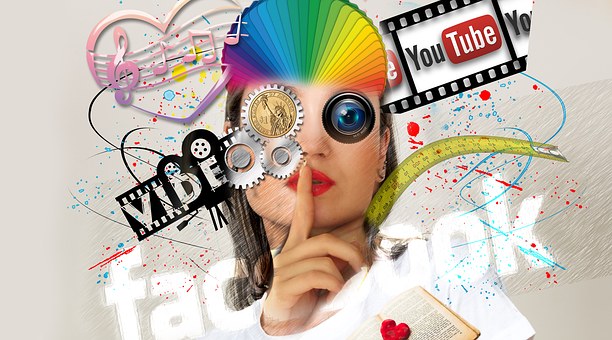 I recall the moment a former client popped up on my television. I recognised the voice, before the face, as one I'd attended to for over 100 hours. Once the realisation about who it was struck me, I switched the television off. Obviously the now 18 year old had consented to public viewing, but it felt awkward to have them in my personal rather than therapeutic space, albeit via the TV. Naturally I was curious about what happened to them afterwards, but in that split second decision to switch off, I ensured that our therapeutic ending remained intact.
That experience prepared me for the now relatively common phenomena, in my work with young people especially, of the friend request. I explain to existing clients that our relationship remains within the therapeutic space to protect our individual privacy as well as that of our friends and families. I know counsellors who search their client's social media profiles out of curiosity. For me, technological snooping crosses a boundary and feels intrusive. If I want to know more about a client I ask, I don't spy. If they are inquisitive about me I encourage them to do the same. Even though I don't share personal details, I think this models honesty and respect and it holds the therapeutic boundary.
Requests from former clients, and sometimes parents, are trickier to refuse. I will have wondered how they have developed and whether our therapeutic work has been kept in mind. So when their name pops up informing me that they have remembered I'm delighted to hear from them and tantalisingly close to satisfying my own curiosity.
So when their name pops up informing me that they have remembered I'm delighted to hear from them and tantalisingly close to satisfying my own curiosity. But I decline their invitations and respond instead by private message saying I'm pleased to hear from them and hope they are doing well. Some respond, some don't, which provides clues about their motivations; increasing their 'friend' count, or a genuine desire to make contact. I know counsellors who accept ex-clients as friends, reasoning that once the professional contract is terminated, it's a legitimate way of keeping in touch. I disagree. Clients have fantasies about me and my 'real' life as do I about them. I believe those fantasies should be maintained rather than contaminated by access to each other's social media profiles.
How we respond to clients afterwards should be as ethically informed as how we respond to them during. So before you accept a friend request from a client, former client, or parent, consider whose interests you are serving. If it's your own; decline.
Reflecting on...
Ordinary
emotions
Published in BACP Children & Young People, March 2017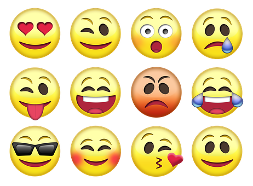 I had a referral from a mother struggling to manage her child's oppositional behaviour. She wondered if he had ADHD and wanted to know if I could offer anger management; to him not her, although she sounded very angry on the phone. Archie was three and was a delight, curiously poking his nose and fingers into my things and asking endless questions during our consultation. I congratulated his mother on her bright and inquisitive child and modelled firm containment; 'There are things in this room that are private and I'd like you not to touch them. Why don't you have a look over here instead…' Archie responded age-appropriately, by testing the boundary but staying within it once he realised it was firm. His mother expressed relief that there was nothing 'wrong' with her son and admitted her anxiety about being a good-enough mum.
I had a request for bereavement counselling for nine-year-old Oliver who was clingy, not wanting to leave his mother's side. When I learned that his grandmother died just a week ago, I wondered aloud if Oliver was afraid that something might happen to his mum; that she might die too, and that's why he wanted to keep her close. He nodded that he was. I pondered aloud that mum was probably distracted by her own grief and preoccupied with funeral arrangements so that Oliver might feel lonely. They didn't need bereavement counselling; they needed to be reassured that it was ok to be sad together.
A referral from school for seventeen-year-old Essie outlined concerns about depression, self-harm and suicidal thoughts. Essie told me she was struggling with UCAS and coursework. She hadn't self-harmed and didn't want to die. On the contrary, she had a clear life plan and wanted to be a success! She wasn't depressed but she was understandably anxious and had told her teacher she 'wanted it all to end'. 'It', I discovered, encompassed exams and choices which had become overwhelming. After verbalising her thoughts with me, Essie said she felt lighter. I'd listened and normalised her feelings and fears.
I met each of these young people for a consultation but I offered none of them individual therapy. They weren't mentally ill and they didn't need psychological support. These referrals are examples of a worrying trend to pathologise ordinary emotion. Toddlers have tantrums, children feel insecure, adolescents fuss and fret And that's ok. We should encourage them to feel and display emotion. It's a healthy thing to do J
Reflecting on...
Transgender
Published in BACP Children & Young People, September 2016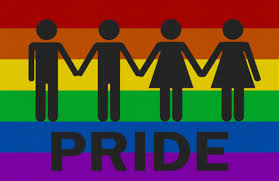 Some boys develop into big, strong men. Others become beautiful women. Most are somewhere in between. Gender, like sexuality, is not a binary concept. Working with transgender clients I often ask questions such as 'how do you identify?' or 'will you tell me if I get it wrong?' This directness rarely causes offence. On the contrary, an honest acknowledgment of comfortable not-knowing provides relief from the more familiar experiences of assumption and prejudice.
Julia was born female and came to therapy to explore her feelings of wanting to be male. She was already known to specialist transgender services and planned to undergo surgical transition. Julia dressed like a boy, had a boyish haircut and bound her breasts to disguise her feminine curves. She looked masculine but her pre-op identity was trans-female. I referred to her as 'she' because that's how she identified.
Lauren was born male but perceived herself as female. She told me she didn't want to be a girl; she was a girl. I called Lauren by her preferred name and referred to her using the preferred pronouns. I remained respectful but not disingenuous. When Lauren told me she was a girl just like me, I challenged her by pointing out that our bodies were different; mine has a vagina and breasts, hers a penis. We explored this unbearable truth together
Teresa was a pretty girl with coquettish mannerisms. She wanted me to call her Troy because she felt like a boy. I worked with Teresa/Troy for a number of years and her identifications zigzagged. We discussed her homosexual feelings towards girls. When she got a boyfriend we explored her straightness. She wondered, if she felt like a boy, whether her attraction to boys was homosexual. Together we travelled the ambiguities of adolescent sexuality.Philippa was born male and presented as a strikingly beautiful young woman. She was confident in her sexuality and comfortable about her transgender status. Therapy involved finding ways for Philippa to manage her ritualistic behaviour as she embarked on leaving home and starting university.
It's always a pleasure to be permitted insight into young people's worlds to help them make sense of them. Not from a position of authority, but from alongside, negotiating the journey together. Working with transgender clients affords an additional privilege because they've often been supremely private. We must not shun this gift but accept it gratefully and work with it candidly.
Reflecting on...
Ink
Published in BACP Children & Young People, December 2016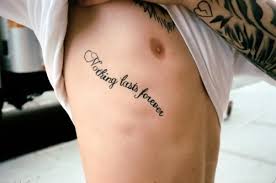 A quick straw poll suggests those above an arbitrary figure denoting middle age are against their public display, while those in the younger bracket are indifferent. Historically, tattoos were a male-dominated pursuit associated with soldiers, sailors, hoodlums and chavs. Today it seems no self-sanctioning celebrity is without one, so too 40% of 18 – 29 year olds and 21% of all UK adults irrespective of gender, class or aspiration. *Hushed whisper* - counsellors have them too. The figure for under-18s is unknown, largely because the Tattooing Of Minors Act (1969) deems it an offence. However,
a good proportion of my adolescent clients have tattoos and, legalities aside, I'm interested in the whats, whys and whereabouts of their ink.
While purely decorative swishes and swirls may be de rigueur in certain circles, adolescents appear inclined towards something more blatant. I've observed graphic representations of parents who have died or siblings who have been separated. Tattoos that symbolize loss are particularly popular (and pertinent) amongst Looked After Children. They communicate that they weren't always alone; once upon a time they were part of a family and their disconnected family remains part of them still.
It's become common for young couples to have each other's names indelibly etched to signify their commitment. The relationship may be faltering before the ink is dry but they don't want to hear that, or the warning that they're likely to regret it. They wouldn't be in the relationship with the matching tattoos were they not certain it would last; they're not stupid. On the contrary, these tattoos demonstrate love and devotion to someone who loves and is devoted to them in return, perhaps for the first time in their life.
They wouldn't be in the relationship with the matching tattoos were they not certain it would last; they're not stupid. On the contrary, these tattoos demonstrate love and devotion to someone who loves and is devoted to them in return, perhaps for the first time in their life.
Alongside the increase in tattooing has been a rise in demand for removal. I've seen some dreadful tattoos, the perpetrators of which were never identified for legal reasons. Misspelt names, unrecognizable images and meaningless symbols abound. Relationships fail. Tastes change. Skin sags. The young grow up. If only a leaf had been taken from Totally Tattoo Barbie's book (yes it's a thing) and a temporary version of their love-interest's name had been opted for instead.
Adolescents are conspicuous consumers of fast everything. Relationships develop from swipe-right to fourth-base in days. Phones, tablets and other gadgetry are 'old' within months. In a life where nothing lasts for long, it's curious that so many young people are opting for something with the potential to last forever.

Reflecting on...
Justin Bieber
Published in BACP Children & Young People, March 2016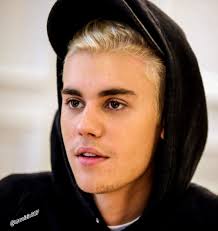 There's a certain 22-year-old who's become a frequent presence in my therapy room. Prepubescent girls bring his face on lunchboxes and book bags. Adolescents bring his music via smartphones and tablets. Parents discuss their children's obsession, and confess that they quite like him too. Type 'Justin Bieber' into Google, as I did, and you get 153-million results. Bieber-fever has reached pandemic proportions and I'm wondering why.
Justin Bieber is the only child of unmarried parents who separated during his early years. His proud single-mother uploaded videos of her son's amateur performances to YouTube. A marketing executive stumbled across them, liked what he saw and signed 13-year old Bieber to a record label. It sounds like a fairy tale, although the family might call it divine intervention. They are practicing Christians, and Justin doesn't hide his strong moral, and sometimes controversial, beliefs about suicide, abortion and rape.
The rags-to-riches story has universal appeal. Hopeless, stuck, struggling young people tell themselves – if him, maybe me too. Many identify with the humble beginnings, absent father and poverty, but also with Bieber's lyrics, which I've spent many therapeutic hours scrutinising.
The break-up of a controlling relationship is explored through '… you told me that you hated my friends the only problem was with you and not them… you told me my opinion was wrong…' And many adolescents identify with the effusive apology: '…you know I made those mistakes maybe once or twice. By once or twice I mean maybe a couple of hundred times'. While experiences in a multitude of relationships are epitomized in 'First you're up, then you're down and then between. I really want to know... What do you mean?' Scratch the surface and these lyrics help put words to feelings and experiences that young people would otherwise struggle to express.
But Bieber is not just a squeaky clean popstar who writes loquacious lyrics. He has drive, ambition and talent. He has faith in God, yes, but also in himself. I try to arouse this latter quality in my clients. With the spotlight so often on their failings, I wonder about their dreams and passions. I encourage a shift in focus from what is lacking to what they have to gain. I demonstrate my belief that they have a choice to create a better future, despite their past. If having Bieber in the therapy room helps with the process, bring him in!
Reflecting on... fairy stories
Published in BACP Children & Young People, March 2016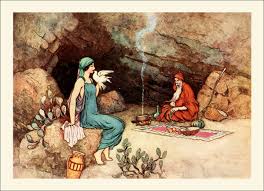 My clients have been telling me fairy stories. Six-year-old Jonas told me about the wild beasts that come into his bedroom at night. They have sharp fangs that bite him and big paws that grab at his tiny body. He attempts to scream but can't make a sound. He struggles to move but feels pressed down. The beasts have faces he recognises. Jonas' mother has presented him to adult men and women for sexual gratification; beasts in human form that violently molested him.
Milo is ten and relishes telling me about his adventures. He says his mother is in a coma and could die. When Milo arrives at sessions looking exhausted he tells me that he and his stepfather have been clubbing, drinking beer and talking to pretty ladies. They fight with rival gangs, and always win. Milo's mother is not unwell, but in his narrative Milo is communicating his sense of her as absent and ineffectual. His stepfather is prone to violent rages. In Milo's fantasy he is grown-up and they are on the same side.
Twelve-year-old Sammy-Jo is certain she's a mermaid and is trying to convince me of this too. She tells me that her mermaid tail appears when she gets wet below the waist because her mother gave her a potion of crushed pearls and seawater when she was a baby.
Sammy-Jo has severe learning difficulties and was sexually abused by her mother as an infant. She is struggling to manage menstruation and is often 'wet below the waist' due to poor hygiene. Mermaids have ambiguous genitalia and they are unable to stand on their own two feet. Sammy-Jo's identification symbolises her incomprehensible sense of her adolescent self.
Children who have been sexually or physically abused in particular have confused internal worlds. They cannot comprehend what was done to them and other people find it unbelievable too. So they invent stories, either as a means of escape, like Milo, or in an effort to make sense of their experiences, like Jonas and Sammy-Jo. But all their stories are autobiographical and so I tread gently, staying with the symbolism and responding to the feelings – 'Those beasts sound terrifying…' 'It seems like you enjoy feeling strong with your stepdad …' 'I wonder what it feels like to be a mermaid…'-. I don't challenge the children to 'stop telling me fairy stories and tell me the truth' because I recognise that they already are.
Reflecting on... foreign bodies
Published in BACP Children & Young People, December 2015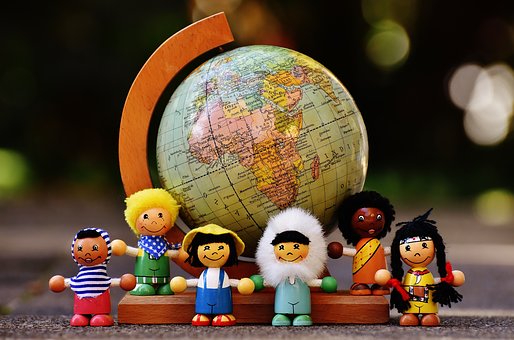 The therapy room is no place for politics; except everything seeps in here! One boy, Peter, told me about his recent trip to France and the migrants he witnessed at the port. The nine-year-old told me he was worried they would touch him and he hopes they are prevented from coming here because they carry diseases. I wondered about the messages he's picked up from the media and from politicians visiting our corner of the South East. Peter perceives migrants as 'foreign bodies', literally antigens that could infect our green and pleasant land. I had a role in helping Peter to make sense of his experience, one that had felt threatening and nonsensical because of its unfamiliarity, and in helping him to explore difference.
Eight-year-old Alison Piper lives in a caravan with her large traveller family. People at school call her Pikey Pauper because they think that her family can't afford to live in a house. Alison is one of the neatest, well-presented little girls I've met and she doesn't understand why her peers think she's dirty. I try to help her to make sense of the nonsense.
The children have noticed that Alison is different to them and that makes her a 'foreign body' in the school. Lots of people are frightened of the unfamiliar. Sometimes when we're frightened we get angry and cruel to make the other person feel more frightened than we do.
Alison begins to warm to the children at school. She's not afraid of them anymore, but is keen to demonstrate that, as well as difference, there is sameness too.
Difference is confusing. Social etiquette makes us feel we must accept rather than question so that we are silenced by political correctness. I welcome curiosity and I model it too. I tell my transgender client I don't understand. I encourage my Jehovah's Witness client to tell me about his beliefs. I ask the nine-year-old what he fears about people from other countries.
Difference should be questioned; it's how we learn, and so should our beliefs. Where did they originate? Are they true beliefs or ones we've simply conformed to? Does experience support or refute them? Do we believe them still? An unquestioned belief can be like a foreign body, festering away and causing harm. Reflecting honestly on our beliefs, and modelling curiosity to our clients about difference, develops our understanding. Difference feels less alien, less frightening and a whole less 'foreign'.
Reflecting on... labelling
Published in BACP Children & Young People, September 2015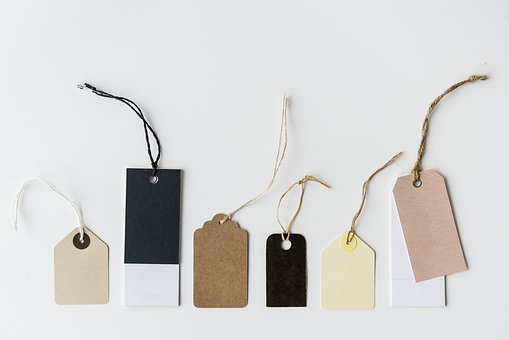 I've been watching another one of those television series about children who are out of their parent's control. You know, the ones that aim to determine whether the child is mad or bad. The experts decided it's 50/50 – well they would wouldn't they; this is mainstream telly and they have to perch politely on the fence. Diagnoses doled out included the usual gamut of ADHD, ADD and ASD as well as the more controversial Oppositional Defiance Disorder (ODD) and Pathological Demand Avoidance (PDA). Parents have been relieved when their child receives a diagnosis because it lets them, the parents, off the hook. This is the cynic's opinion.
The positive aspect of receiving a diagnosis is that it opens a door to treatment and support. We see countless families, both on television and in practice, that have struggled on for years finally getting better. It's not the label that makes the difference but access to the right educational and/or therapeutic provision, denied to those who deserve it because of a lack of understanding about their needs.
A diagnostic label is a shortcut to explaining behaviour and a ticket in to services. But it acts like a stereotype in that it only partially explains the idiosyncratic reality of each child. Let's consider ASD.
The authors of DSM-V have made Asperger's Syndrome obsolete and instead included it in the spectrum of autistic disorders. I would argue that all normal and disordered behaviour lies somewhere along a continuum, which individuals oscillate up and down depending on situation, context and mood. On any given day, any one of us could be labelled with some disorder or other; depression, anxiety, ADD, PDA, but it doesn't mean that we should. What would be the point of that?
It seems that the point for many families is that without a label there is no support. For some it means that things have to reach crisis point before their child meets the necessary criteria of the necessary agency that is equipped to make a diagnosis. Others feel the need to exaggerate their difficulties so that they do. The third option, it seems, is to apply to a television programme, which provides a fast track route. While the fourth, rarely mentioned, option is to pay for a private diagnosis. Everything has its price.
I saw an advertisement for a drinks company recently that read 'Labels are for bottles'. They are also for children, and without one many are screwed*.
(*published article reads 'overlooked' in place of 'screwed).
Reflecting on... unconscious communication
Published in BACP Children & Young People, June 2015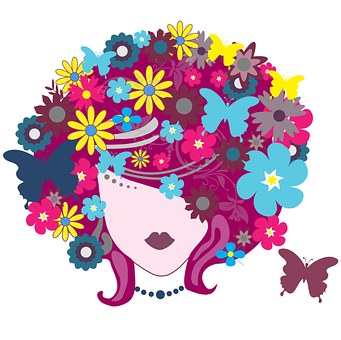 I have an attractive female client, let's call her Polly. She's eighteen, slim, immaculately made-up and fashionably dressed. Every week she compliments me on my appearance; 'You look nice today'. 'I like your hair'. 'Are those new shoes?' She's socially polite and we've talked about her desire to be compliant and likable. She's exceptionally observant and we've explored the ways her vigilance links to her experience of trauma. But Polly has noticed something about me too, the reflexive grimace that crosses my face when she comments on my appearance. It's almost imperceptible, but not to Polly who says huffily that I can't take a compliment.
I've wondered about this weekly exchange with Polly. Perhaps her compliments communicate something about our relationship that by focusing on her story I've been missing. She notices that I bother to tidy up my hair and think about my clothes before I meet with her which demonstrates that I think she's worth the effort. Her comments could therefore be interpreted as gratitude; 'thanks for caring'. I know from her narrative that not everyone pays her this level of respect.
She's talked explicitly about the time she met her mum for coffee, who was scruffily clad in tracksuit and trainers but had a dress and sandals in her bag to change into before she went on to lunch with a friend.
She's mentioned a teacher who showed her the jacket she'd purchased at lunchtime but quipped that it was much too nice to wear to school. I've heard about the berated boyfriend who refuses to dress up for date nights but has no qualms about doing so for drinks with the boys. is important to Polly; it's one of the few things she can control. Her compliments are communicating something of the importance of my appearance too and what it symbolises for her about our relationship. The clues have been there all along in what Polly shares about her other important relationships but I've only just noticed them.
So when Polly commends how I look it isn't really about me, it's about us. Her unconscious communication is 'I've noticed you care about me and I'm grateful'. On reflection, my responsive grimace, however subtle, is rejecting her gratitude and negating her hope that I care. 'You can't take a compliment' feels accusatory and attacking precisely because Polly feels attacked. I must learn to accept the compliments with good grace and be ever mindful of the subtleties of my unconscious communications.
Reflecting on... mundanity
Published in BACP Children & Young People, March 2015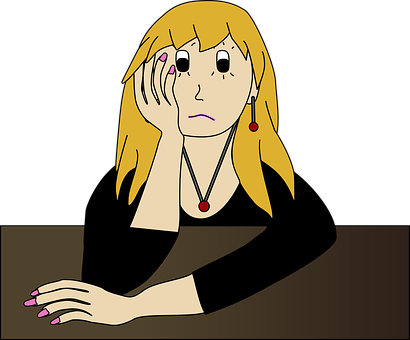 When I submitted my previous column, Reflecting on... Operation Yewtree, there was a suggestion that it lacked some of my usual pizzazz. I conceded the point, but felt that what I'd said needed saying and said it anyway. On reading the December journal I was struck by a recurrent theme of what can't be talked about. For example in Cath Knibbs excellent 'Cybertrauma' as well as Nick Luxmoore's brilliant pieces 'How do I look' and 'Talking About Sex'.
I recently attended a counselling workshop with the same title as Nick's column (no connection) and was struck by how uncomfortable counsellors were with acknowledging the sexual life of their adolescent clients. I was shocked to discover that many of them weren't talking about sex at all as it's a pretty regular topic in my own therapy room. Ditto my client's activities in cyberspace.
Several participants recognised my name as the one they'd read in this journal. They remembered me talking about shitty families, constipated systems, violent computer games and BDSM. It was reassuring to hear that people are actually reading this stuff and that their thinking has been stimulated by what isn't usually said; either in print or in the therapy room.
And that's the key thing here; my clients, colleagues and readers recognise me as someone with whom that which can't be talked about can. Anything goes.
But just as there's a time for pizzazz, there's also a time for mundanity. Not every clinical encounter will contain a 'eureka' moment. Not every session will feel stimulating, for us or our clients. Some sessions will be dry, dull and monotonous. Time will be spent checking-out the meaning of what our clients bring and making sure we're speaking the same language. We'll refer back to previous sessions and issues around boundaries, confidentiality and safeguarding time and time again. We'll discuss things our clients have heard about in the media and how it might relate to them.
It's been impossible to ignore Operation Yewtree, which has made several appearances in this journal as well as therapy and supervision sessions since its conception. There'll be times when we don't know what's going on, times when nothing seems to be going on and that's ok; it's all part of the therapeutic process. Mundanity is reassuring and safe. It provides the secure base from which our clients can talk to us about anything at all; with or without pizzazz.
Reflecting on...
Operation
Yewtree
Published in BACP Children & Young People, December 2014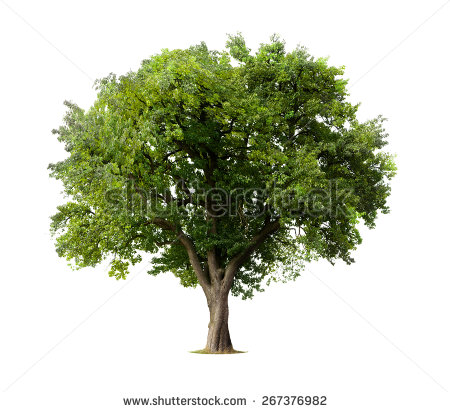 Jimmy Savile. Rolf Harris. Gary Glitter. Household names of an 80s childhood. Men who found notoriety on the role-call of Operation Yewtree. Publicity surrounding police investigations has led to terms such as grooming, paedophilia and child pornography entering popular vernacular, often inaccurately. It has also led to widespread mistrust and mislabelling and it's time to set the record straight.
'Paedophilic disorder' is a paraphilia characterised by sexual fantasies and urges towards prepubescent children (DSM-5¹). Diagnostic criteria states that symptoms are present for at least six months and include: the presence of sexually arousing urges, fantasies or behaviour towards prepubescent children in individuals aged 16+, and that the fantasised children are at least five years younger than the perpetrator. Not all individuals who molest children are psychiatrically unwell paedophiles. Nor are older adolescents who engage in sexual activity with younger adolescents. Psychiatric classification systems exempt them and rightly so.
Grooming is a criminal offense whereby an adult with sexual intentions towards a child elicits a meeting. The objective is sexual contact, trafficking, prostitution or the production of explicit images. So called 'stranger danger' has been drummed so vehemently into so many children that every adult is viewed with suspicion. This is a terrible shame. The act of befriending a child does not equate to grooming and the majority of adults have benign intentions towards them.
Child pornography is a misnomer. Images labelled as such are representations of child sexual abuse. Furthermore, research suggests that an extensive collection of such images is a strong indicator of sexual fantasy and intent. The creation, storage and circulation of sexually explicit images of children is a crime. The growing trend of sharing sexually explicit 'selfies' with same aged peers is imprudent and ill-advised but it isn't criminal and nor is it paedophilic.
Operation Yewtree has highlighted historical and truly heinous sexual crimes and this has led to the conviction of guilty men. But there have also been a number of high and low profile investigations that have not resulted in convictions. Some say there is no smoke without fire. What I say is, let's educate ourselves and others so that we are at least speaking the same language. Let's equip young people with the capacity for safe decision making with regards their sexual behaviour. Let's continue to implement professional curiosity. But please let's not forget to exercise our common sense.

1. DSM-5: Diagnostic and statistical Manual of Mental Disorders, Fifth Edition (2013) American Psychiatric Association
Reflecting on... throughput
Published in BACP Children & Young People, September 2014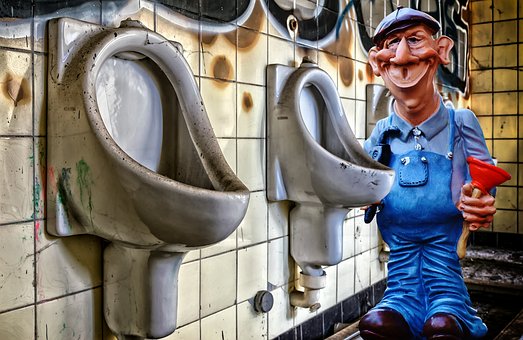 In the June issue I reflected on 'shittiness' and how it gets projected by families into those of us who work as therapists. I inferred that professional systems are feeling shitty too and would like to elaborate. A current buzzword in therapeutic services is 'throughput'. The idea is to uphold a model where clients are referred, assessed, treated and discharged in a short, smooth, seamless process, never to be seen again. The bit in italics is what I believe to be the implied fantasy. I'll tell you what else I think...
Throughput has connotations of passivity which is in direct conflict with the ubiquitous, and in my book equally objectionable, concept of 'empowering'. How can we hope to facilitate recovery if clients are put through a series of predetermined, time-limited, robotic motions? We can't. Or maybe we can, but the upturn will only be short lived so that a 'revolving-door' service is created where clients come in for their short fix then get discharged, then get referred again, then get discharged, ad infinitum.
Throughput is based on fantasy. The reality is that demand for most counselling and therapy services outweighs supply. In some postcodes waiting lists for tier 2 (community) and tier 3 (specialist) services are many months long. But in services where they are playing the throughput game it's different. Clients get an assessment within weeks of referral; sounds good, but then they wait months to meet a specialist counsellor, therapist or psychiatrist who can provide them with the service they need. Throughput is good for the headlines: 'Waiting lists down to two weeks' but not so great for the clients who need help now.
Clients get an assessment within weeks of referral; sounds good, but then they wait months to meet a specialist counsellor, therapist or psychiatrist who can provide them with the service they need. Throughput is good for the headlines: 'Waiting lists down to two weeks' but not so great for the clients who need help now. services are constipated. There's more going in, in terms of new referrals and existing 'service users' (another horrible term) than is coming out, in terms of discharge. Why? Because clients referred for counselling and psychotherapy are complex individuals with multifarious needs; that's the nature of the beast.
Professionals are being asked to flush the system through and get clients out the other end without touching the sides. But some of us are struggling with this. I entered the profession to make a difference and that involves taking time to build a relationship with the client and their family (all the evidence supports this), to listen to their story and work at their pace. I didn't sign up to be a human laxative.
Reflecting on... shittiness
Published in BACP Children & Young People, June 2014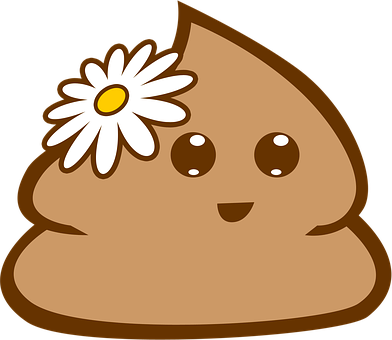 I love my work, but things have felt quite shitty lately. I think this says as much about the systems I work in and the families I work with as it does about my own state of mind. It's as if their 'shitiness' has got into me and it's making me feel somewhat constipated, psychologically speaking. I'm not being flippant; I'm using 'shit' as a metaphor. Here are two examples.
As a 10-year-old arrived for therapy I noticed soiling on her skirt. She didn't mention it and neither did I. Instead I observed as she made messy pictures letting paint spill off the page, seemingly unaffected by the consequential mess. The following week she arrived; same skirt, same shitty stain. This time I decided to speak to her father to find out what was going on. He hadn't noticed. Dad was increasingly depressed since his wife left 3 months ago, unable to cope with her own mental health issues and those of her daughter. I wondered about those parents sending their 'shitiness' to me on/in their daughter because they couldn't bear to think about it.
An 8-year-old was referred for constipation. There was no apparent physical cause and the GP had suggested therapy as a 'last resort' (isn't it always?). The boy had a diagnosis of ASD and mum described him as rigid and controlling, unable to learn or make friends, with 'a sadness deep inside'.
An 8-year-old was referred for constipation. There was no apparent physical cause and the GP had suggested therapy as a 'last resort' (isn't it always?). The boy had a diagnosis of ASD and mum described him as rigid and controlling, unable to learn or make friends, with 'a sadness deep inside'. I heard the family's story of multiple losses and how mum kept her own sadness hidden in order to protect her children. I wondered about the emotional constipation affecting each family member who felt unable or unwilling to express their emotions for fear of making things more 'shitty'.
Other people's 'shit' is the stuff of therapy, metaphorically speaking, and our job is to acknowledge and explore it in a way that makes it feel less shitty for the families in our care. Whether it's spilling out and messy or compacted and retained, its quality tells us something of the problem. Continuing the physiological symbolism; we need to consider what's being ingested [too much, too little or not nutritious enough?] and how it's being metabolised [too hurriedly or not mindfully enough?]. Reflecting on the shitiness, as I did with the two families exemplified here, helped to rebalance their emotional diet so that it was more easily digestible and, well, less shitty.
Reflecting on...
doing nothing
Published in BACP Children & Young People, March 2014

A colleague was struggling with an adolescent client he'd been seeing for several months. The client attended every session and mostly sat in silence while he, the therapist, sat silently too. He was considering ending the therapy, which had already been reduced to fortnightly, due to his client's difficulty in engaging. Every session left my colleague feeling drained and often with a headache. He felt frustrated and didn't know what to do. When I wondered what he thought he was doing he replied 'I'm doing nothing!' We explored 'doing nothing' in the context of the client's story.
The client was a child in care who had moved placements and been excluded from school since starting therapy, repeating an all-too-familiar pattern. Her social worker had resigned and not yet been replaced. She had sporadic contact with her parents who were separated and each had new partners and new children; her own half siblings who seemingly took priority over her in their parent's lives and minds. Father's partner was pregnant again. I felt an immense sadness in relation to the multiple experiences of rejection and abandonment this girl had experienced. I thought her sense of being un-wantable must be overwhelming and her projections so powerful that her therapist was considering abandoning her too. We considered how the therapeutic relationship seemed to mirror others, where contact had been reduced or terminated and now the therapist wanted to get rid of his unsatisfying client in order to make space for a new, potentially more rewarding 'baby'.
We considered how the therapeutic relationship seemed to mirror others, where contact had been reduced or terminated and now the therapist wanted to get rid of his unsatisfying client in order to make space for a new, potentially more rewarding 'baby'.
But, rather than 'doing nothing', he had contained his client's projections week after week. He'd felt useless, hopeless and deskilled, just as she did, but he'd endured those feelings alongside her. At other times he'd sensed the parental transference and felt punishing, hating and rejecting. So far, much of the communication between therapist and client had been unconscious and nonverbal, but there had definitely been communication. Why else would she keep coming back? My feeling was that she sensed something nurturing in the therapeutic relationship; it wasn't harsh or judgemental, but it was real. There were no rights or wrongs, she could just 'be' and perhaps, most powerfully of all, experience another person just being with her too.
How valuable that space must have become for a girl who lacked any consistent, dependable, safe space, and what a wonderful thing to provide for her. Doing nothing? Not at all!
Reflecting on... Being old enough
Published in BACP Children & Young People December 2013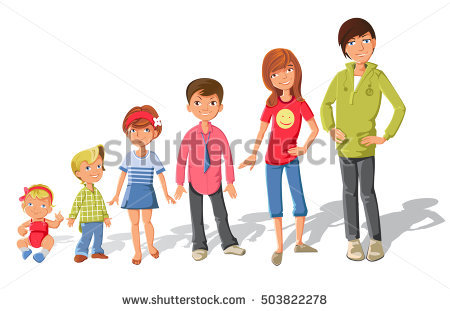 Six-year-old Jessica talked about her hamster. 'He looks funny and doesn't want to play anymore.' Jessica's hamster had died but 'because she's too young to understand' her parents substituted the much-loved pet with a replacement hamster and said nothing. Two adolescent brothers have diagnoses of schizophrenia. Their ten-year-old brother Miles has a worrying presentation which requires assessment. An offer of family therapy has been accepted but the boy's parents don't want Miles to attend 'because he's too young to understand about mental illness'. Eight-year-old Leon's grandfather died. They'd had a close relationship before Leon went into care and became estranged from his family. Professionals decided that Leon was 'too young to attend the funeral'. Twelve-year-old Elsie believed she was becoming a monster. Evidence for this was hair on her 'privates' and blood in her knickers. Elsie's father withheld consent for her to attend sex education classes throughout junior school 'because she's too young to know about that sort of thing'.
Anecdotes like these make me incredulous at adults who deny children knowledge about their experienced realities. Not-knowing is an unbearable position so inevitably, 'unknowns' are filled with worry or fantasy; 'my hamster is sick'; 'my grandfather didn't love me'; 'I'm going mad like my brothers'; 'I'm a monster; I'm bad'. Consequently, these negative beliefs manifest as 'acting-out' angry behaviours or 'acting-in' withdrawal and despair. Adults seek to medicalise children when all they are trying to do is make sense of their experiences. This is buck-passing and abusive.
Adults seek to medicalise children when all they are trying to do is make sense of their experiences. This is buck-passing and abusive.
Questions come to my mind about what is unknowable or unthinkable about and by whom. It isn't usually the child, equipped with innate curiosity. I have engaged in many 'facts of life' conversations in children's therapy sessions. Initially, I wondered if this was beyond my remit but I would argue not. Therapy is a safe space where children bring their worries, fears and fantasies to be thought about and made sense of.
So I have explored ideas about death with a six-year-old, explained the characteristics of mental illness to a ten-year-old, described what might happen at a funeral to an eight-year-old, and discussed pubescent development with a twelve-year-old. And I have done so confidently and candidly. Children are never too young [whatever their age] to be treated with respect and protected from ignorance. They can manage information about life, sex, illness and death if an example of being able to manage is modelled for them. They are always old enough for that.
the language of the care system
Published in BACP Children & Young People September 2013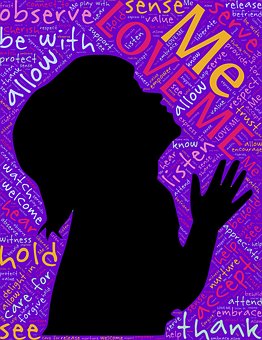 Working with Looked After Children (LAC) has offered a valuable opportunity to explore the unconscious meanings contained within the language of the care system. An emerging acronym for children in care is 'ChiC'. For me, this redefinition has uneasy undertones of cute, fluffy fledglings needing a home. Is this how we're supposed to think of children in public care? Is it supposed to make them more care-able-about? More foster-able, perhaps?
Children are described as 'taken' into care which has connotations of an impulsive, unannounced act. Regrettably, this matches the experience of many LAC/ChiC who are not prepared for what is about to happen to them. Colloquial language describes sick people as 'taken' into hospital. Are children in care sick in some way they don't yet know about? Will they get better? Will they die? For many children, the emotional pain of not-knowing feels like a physical illness; while the loss and uncertainty is as dismal as death.
Many children imagine they must have done something dreadful if they are taken into care and language can perpetuate this belief. Children are 'removed' from home, while other things that are removed include tumours, cysts and warts; bad things that cause harm and which, once removed, leave us feeling relieved.
'My parents are better off without me' is an all-too-common refrain, which can be interpreted as 'now the bad me is gone, the good parent will be better/happier'.
As is often the case, the children I work with describe their experiences more eloquently than I can; using language with a lack of self-consciousness that absolutely defines their experience. One child likened himself to a five-pound-note, explaining to me that, like money, he had been passed around between numerous owners and was usually kept in a dark place. As well as describing his experience of multiple carers, I think this metaphor also expresses his sense of self as an owned/passive object with little value. Like many children in care, he didn't perceive himself as care-able-about and he couldn't comprehend what was being done to him or why.
Children encouraged to explore their experiences in their own language communicate in a profound way that gives us a real sense of what it feels like to be them. We must listen and we must ensure that their language is assimilated into the way we communicate about children who are looked after in the public care system.
Reflecting on... what I do
Published in BACP Children & Young People June 2013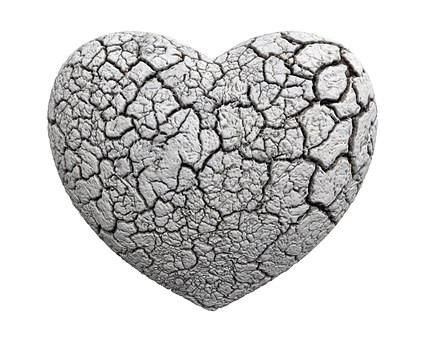 I am often asked what I do when I 'do' psychotherapy. Depending on who's asking; a student, parent, potential client or service provider, my response varies. I don't have any stock answers, in my experience, they don't really wash. And anyway, non-psychotherapeutic people have watched 'The Sopranos' and 'In Treatment' and think they know what therapy is about. So what is therapy about?
In theoretical terms, psychotherapy is about helping patients to think about, reflect upon and come to terms with what's going on, or has gone on, in their lives. So far, so comprehensible. It gets complicated when I add that much of these 'goings on' are beyond conscious awareness. At this point the questioner does one of three things: 1. Glazes over, none-the-wiser, 2. Assumes I'm talking about Freud and all that [I quote] 'wanting-to-shag-your-mother stuff', or 3. Remains interested enough to want to know more; then repeats 'but what do you actually do?'
If I'm feeling playful, which I often am, I might wonder what it is they think I do. Answering a question with a question is the stuff of therapy, right? This may sound glib, but there's truth in it too, because wondering back, when a patient asks a question encourages joint exploration and demonstrates that I, the therapist, don't have all the answers (and even if I did, I wouldn't deliver them readily).
Patients frequently use metaphor to describe what therapists do. I hear about the 'wounds' that brought them into therapy, which has been described as 'picking at' or 'uncovering' something difficult. It sounds painful, and of course psychotherapy often is, as the defense mechanisms/plasters/scabs are gradually removed to reveal the unconscious trauma/wound beneath the surface. Only then can healing begin, and this can take a long time. As one patient who wasn't ready to end treatment told me, 'if I leave now, it will just scab over again but the badness will fester away inside me'.
So when people ask me what I do when I do psychotherapy, they are usually asking what I can do for them/their child, and that depends on what they are ready, willing and able to do for themselves. If the time is right for them to start treatment, I will respect the defences that have served them well-enough for long-enough and be alongside them as they start to slowly remove the plaster and reveal the wounds beneath. We will examine those wounds together and try to make sense of them, and finally, with patience and compassion, we will embark on the healing process together. Because that is what I do.



Reflecting on... suicidality
Published in BACP Children & Young People March 2013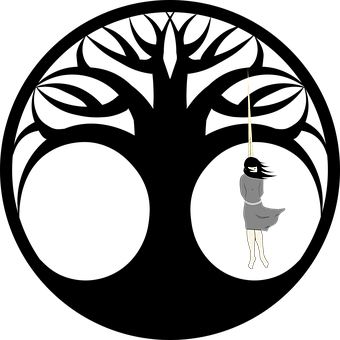 An increasing component of my work with adolescents involves assessing the risk of suicide. Our first meeting often comes at a time of crisis; when a young person has verbalised or acted upon suicidal ideation, perhaps by taking an overdose or cutting themselves very deeply with intent. This communication is often met with anger or confusion from parents and peers, which can lead to alienation. Sometimes an adolescent's suicidality is over-dramatized, while at other times suicidal actions are dismissed as 'attention-seeking'. In some respects that's right; suicidal acts do attract attention, but the implied assumption that they need not be taken seriously is dangerous.
My role, as well as assessing risk, is to take the suicidal adolescent seriously. Generally, they value the attention of someone who is interested in them and their story and this can lead to productive, long term therapy. Often it is their first experience of thinking with another about their vague and bewildering thoughts and feelings, which therapy can help make sense of.
I like the definition of adolescence as a period of 'sturm und drang'¹ (storm and stress). Instability and turmoil come with the territory, even for those with a stable, loving family to help them navigate the way. Charged by rampant hormones, the transition from childhood to adulthood brings forth contemplation about life, the universe and everything, but mostly, if we're honest, musings about sex and death. This is both ordinary and terrifying.
Freud identified an enduring conflict between Eros and Thanatos, the life and death instincts; the former, sexual and self-satisfying, the latter, antagonistic and hostile². Eros and Thanatos resemble adolescence personified when everything is perceived as a matter of life or death. Indeed, the trigger for suicidal ideation is often a relationship break-up, sexual confusion or poor self-image; experiences which challenge the adolescent's sense of self, question their meaning of life, and intensify their sense of loss. With their childhood dying and their adult life gathering speed, Thanatos and Eros are in battle.
So, when an adolescent presents with suicidal ideation they are contemplating their own life and mortality. Thinking alongside them about life and death can help to identify the internal alive and dead parts, leading to resolution of the life/death conflict. The adolescent who is taken seriously enough becomes less fragmented, their desire to be dead diminishes and they are freed-up to continue the journey into adulthood with alive, sexual potential.
1. Hall, G. Stanley. (1904) Adolescence: Its Psychology and Its Relations to Physiology, Anthropology, Sociology, Sex, Crime, Religion, and Education, Vol I and II, New York, Appleton
2. Freud, (1930) Civilization and its Discontents, London: Hogarth Press and Institute of Psycho-Analysis. New York: Cape and Smith

Reflecting on...
sex
Published in BACP Children & Young People December 2012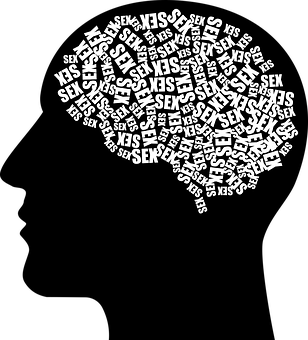 In 2012, it became acceptable to talk about sex. 'Mummy-porn' transcended economic and educational status and everyone was talking about BDSM (bondage, domination, and sado-masochism). The new normality diminished people's defenses and awkwardness. It facilitated communication and experimentation. It freed people up. The similarities to therapy are noteworthy.
Inevitably, Fifty Shades of Grey¹ began to filter into adolescent's therapy sessions. I found young readers' responses uncomfortable. They weren't fazed by depictions of BDSM because they'd been there, done that. Fair enough. While sexual experimentation is to be expected, whatever form it takes, of concern is the idealisation of the 'Fifty Shades' relationship and its effect on adolescent liaisons.
Fifty Shades is essentially a romance between 22-year-old graduate Ana and 27-year-old businessman Christian. Adolescents can aspire to this without stretching the realms of possibility too far. It's akin to the crush-on-a-teacher scenario; a naïve partner seduced by a sexually experienced authority figure. Christian is obscenely wealthy and turned on by controlling Ana, a physically and emotionally pliable virgin who is sexually up for anything. Their story depicts a common fantasy.
But many adolescents slip unwittingly into roles carved out by controlling partners, and into sexual relationships which are abusive. Social learning theory conditions them into believing that if they consent to whatever fantasy their partner suggests they will be rewarded with a grown-up, stimulating relationship. Christian is gorgeous, rich and powerful and uses his assets to stalk and control Ana who, despite her reservations, gives in easily.
Christian is gorgeous, rich and powerful and uses his assets to stalk and control Ana who, despite her reservations, gives in easily. clients give in easily too. I've heard from many who allow themselves to be controlled, sexually or otherwise. For them, the power imbalance and sense of danger is a turn-on. They have a dysfunctional and damaging model of relationships which tells them they must control or be controlled.
When I discussed my anxieties with a colleague, they were horrified. Not by my clinical observations, but that girls as young as 13 were indulging in 'clit-lit' and BDSM. We can't pretend this isn't happening; ignorance is not bliss. Young people view porn and read erotica. This forms part of their sexual education. We have to be ready to explore and reflect with them about all kinds of sex and relationships. We must not abuse them further with judgement or ignorance but rather acknowledge their defences and manage their awkwardness (and our own) in order to free them up and facilitate communication, however uncomfortable this might be.
1. E.L. James, Fifty Shade of Grey, 2011, Vintage Books



Reflecting on... hoarding
Published in BACP Children & Young People September 2012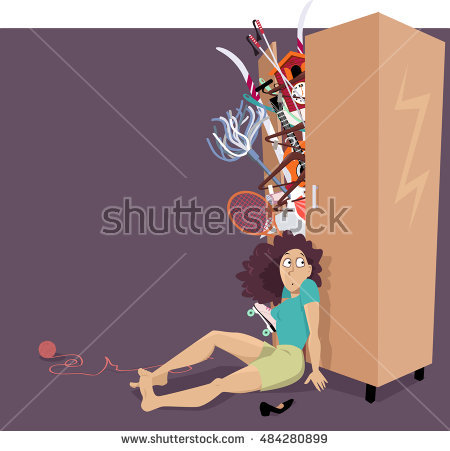 Compared to my usual case load of complex presentations, hoarding seems to be an uncomplicated condition, usually originating from loss and often characterised by disordered attachments. I am yet to receive an explicit referral of a child hoarder but signs of hoarding are implicit in my current case load, both physically and symbolically.
Hoarding is described as 'a pattern of behaviour characterized by the excessive acquisition of, and inability or unwillingness to, discard large quantities of objects that are seemingly useless or without value'1. This definition (and others) pathologises hoarding as a disorder which, by implication, demands treatment. Assessment should be relatively straightforward: with little encouragement, hoarders can usually identify a trigger for their hoarding, which is inevitably the loss of a loved 'object' (in the Kleinian sense) or of something representative of ego; for example job, status or youth. Hoarders replace their losses with physical objects and form strong attachments to them to defend against their grief. Relationships with things then replace relationships with people.
We are breeding a generation who want 'stuff' – lots of it – and who are becoming socially isolated, for (adult) fear of exploring the big bad world. Possessions pile up and relationships happen online. A young patient told me how she loves her messy bedroom, strewn with personal belongings. It makes her feel cosy and safe. In contrast, a room where everything is tidied away makes her feel lonely. She has no friends. She is in her ninth foster placement and is 10 years old. Perhaps she is demonstrating early signs of hoarding.
From a psychodynamic perspective, hoarding is a fitting metaphor for the internal worlds of my clients. Many could be classified as 'mental hoarders', their minds littered with 'large quantities of objects that are seemingly useless or without value' but to which they remain firmly attached. A deeply traumatised 15 year old client told me her mind feels like a 'really messy room'. She isn't ready to throw anything away yet, but she likes having my help to 'tidy things up'. I feel privileged to be invited in and am treating her 'hoard' with care.
Reflecting on...
faith (in the
process)
Published in BACP Children & Young People June 2012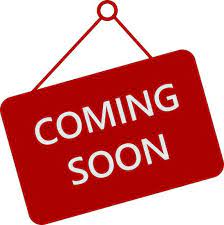 I remember being advised, as a trainee, to have faith in the process of therapy. I trusted my mentor wholeheartedly but this thing she called 'the process' was an enigma. Gradually, I began to disentangle the content of therapy from the thinking-about therapy, although initially, most of my processing happened outside of the consulting room. With clinical experience, the doing and the thinking-about became reconciled, so that for me, the process has a unique identity which is linked to, yet also distinct from, the content. This is a difficult concept to explain, and one I have struggled to illustrate to patients who are finding it difficult to 'have faith' just as I did.
Non-believers come in all shapes and sizes. Examples from my clinical practice include the child who wants me to set the agenda; the concrete-thinking father who draws me into philosophical debate and is reliant on logical argument in lieu of emotion; the abused adolescent who perceives each interpretation as an intrusive attack; the mother who screams 'there is no such thing as the unconscious!' right in my face; and the boy who yells 'why do you have to analyse everything I say?'
These clients are focussing on the concrete content of the session and finding it difficult to consider the process. Perhaps they don't know how. Perhaps they would find it too unbearable.
Non-believers can be colleague-shaped too; professionals from other disciplines who ask: 'what do you actually do in therapy?' A fundamental part of what I do is notice, name, digest, highlight and, perhaps most importantly, have faith in the process of the therapeutic relationship, as it alters and develops over time.
As psychodynamic practitioners we understand the value of the therapeutic relationship in its own right as, what Winnicott called a 'good-enough' experience of maternal preoccupation. This is the process of therapy. In this we must continue to have faith.
Reflecting on...
hate
Published in BACP Children & Young People March 2012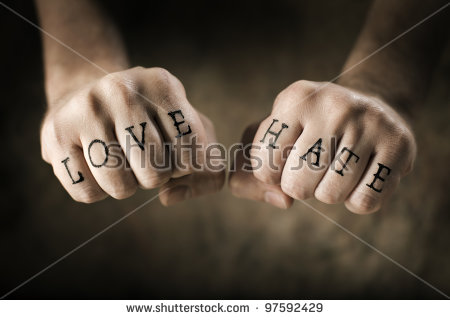 The business of therapy and counselling involves empathy, nurturing, care and love. As therapists we are often on the receiving end of loving projections from our clients and this makes us feel good about our work and about ourselves. I think this is particularly apparent when our clients are children. So we reciprocate by loving them back, in the maternal, nurturing sense, so that we and they are enveloped in a circle of love. Love matters; it enables children to thrive and to survive out there in the big bad world. Therapy provides the perfect (aka 'good-enough') model of a loving, thoughtful relationship, incorporating maternal preoccupation and infant gratitude. How wonderful to make a career out of loving and being loved!

But just as day needs night, love needs hate. So where is the hate in child therapy? We love children therefore we can't hate them. If we did we would be hated back and that wouldn't be very gratifying for anyone. I think hate can get split-off and lodged in our peer relationships at work; unconsciously and in a disguised form of course.
Hate gets played out in office banter, rivalry, dysfunctional meetings, ignored suggestions and cancellations. It is implicit in the invitation that goes out to all except one, and in the Christmas card that one colleague 'forgot' to send to another.
These all-too-familiar experiences are subtle forms of attack and could provide clues about the [dis]location of hate. They are reminiscent of playground bullying which feels infantilising or empowering depending on our perspective. They re-enact the experiences of our clients so that our system replicates theirs and becomes just as chaotic and hateful. They cause us to feel unloved and taken-for-granted, resentful and suspicious. When we recognise that we are under attack we retaliate; we fight like with like, we hate back. Or, we retreat into absence from work. Or maybe we do something else. We might try to acknowledge the hate, name it, own it and take it to supervision where it can be given a fair hearing in a loving, thoughtful environment. Just the same as when
our clients bring their own experiences of hate into the therapy room for us to
know about on their behalf.
Reflecting on...
ending
Published in BACP Children & Young People December 2011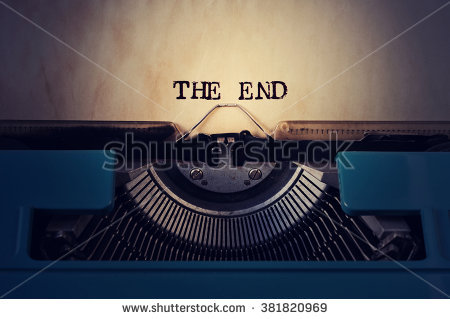 Reflecting on endings during beginnings, and vice versa, seems pertinent. Endings are something I struggle with in general and I find therapeutic endings difficult in particular. They don't follow the same rules as 'normal' relationships which end when they go bad or when they no longer gratify whatever need they were supposed to. Good relationships don't end. Therapeutic relationships are different.

I recently ended with a patient I'd become very fond of, who had been coming to see me for four years. I'd spent about half that time wondering when we should end. Whenever I considered ending, something got in the way; either external issues – his, or internal dilemmas – mine; 'how could I abandon him?!' And then something changed. The adolescent boy in the therapy room regressed into the little boy I'd met years earlier. I became aware of re-emerging themes I hadn't seen since his early sessions. It felt as if he was leading me back to the beginning.
I was reminded of a poem which was read aloud towards the end of my training by a favourite tutor in her rich Irish brogue. The poem was T.S. Eliot's 'Little Gidding' and the quote I was reminded of is this: 'What we call the beginning is often the end. And to make an end is to make a beginning. The end is where we start from.'
My ending with the client, like the poem it brought to mind, was quite beautiful. It reminded me that therapy, like writing, is a creative process which is often beyond control and may never feel fully complete. Both follow themes and boundaries, such as time/word count, but they must also be allowed space, because nothing stifles the creative process more than rigidity. And so, I will continue to challenge supervisors and commissioners (and frustrate editors) as I wait for my endings to come.