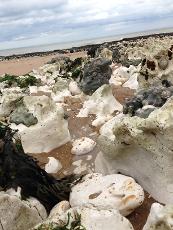 Jeanine Connor offers a consultancy service to child and adolescent professionals including counsellors and psychotherapists, schools, residential care agencies, parenting groups, publications and other agencies.
This includes individual and group clinical supervision, as well as tailor made training packages, workshops and resources to suit the particular needs of the client group.
Clinical supervision for individual or small groups of trainee or qualified counsellors or therapists.
Reflection groups with child professionals e.g. thinking together about 'difficult to manage' or 'difficult to teach' or 'difficult to reach' children and/or those with specific additional needs.

Formal presentations, training & workshops e.g. about recognising and understanding child and adolescent mental health and other needs, and on a wide range of counselling themes.

Thinking groups with parents, care workers, teachers or SENCO e.g. about understanding challenging behaviour and other unconscious communications in children and adolescents.
Thinking groups with children and adolescents e.g. about transition to secondary school, parental separation, adolescent sexuality.
Clinical papers for publication e.g. about specific themes of childhood, adolescence, emotional and mental health.

Training resources for workshops, learning or publication e.g. about themes related to child and adolescent development, or mental health or counselling to meet your organisation or curriculum specifications.
Comments from supervisees
'Thank you for making sense of what made no sense to me'
'Your supervision has helped me to grow as a therapist'
'You make me feel comfortable and safe enough to share the more difficult aspects of my work'
'I know I will become a better therapist thanks to your supervision'
'I feel challenged, but in a fair and even handed way'
' You have such a wide knowledge, which you easily share and make relevant.'
'I now feel like it's ok to feel anxious and to 'not know' in sessions which has lowered my anxiety'
'You are so good at teasing out the client's problems, the dynamics and helping me to understand what is really going on'
For supervision enquiries, please select the
Supervision referral form
from the main menu.