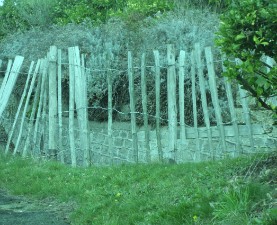 The contract protects therapist and client and maintains the safety, containment and professionalism of the service.
The contract consists of terms and conditions set out below. These will be discussed with the client in session one, using age appropriate language.
Clients and their parents/carers must agree to the terms and conditions of the contract when they begin psychotherapy.
Please discuss anything you are unsure about prior to starting treatment.
Contract: Once an agreement is made to embark on psychotherapy, the client (and their parent/carer) and therapist enter into a contract together. They agree to keep each other safe during treatment, to not harm each other or the things in the therapy room, to maintain therapeutic boundaries and confidentiality*.
Boundaries:
Boundaries of time, place and setting ensure safety and containment. Therapy sessions take place at the same time on the same day in the same room, which remains the same. Therapist and client do not bring things into the room or take things out. They respect each other's personal space within the session and outside.
Doorstep conversations between client or parent/carer and therapist should be limited.
Confidentiality: The therapist will not share the content of therapy sessions with anyone else, including parents/carers, without the client's consent. The only exception is if there is a concern regarding child protection. If this happens, the therapist will discuss her concerns with the client and their parent/carer before thinking together about what to do next.
Reviews: Review meetings provide a space for the client and therapist to meet with the parent/carer and think together about how things are going. The frequency of these meetings depends on the client's age and presentation. There will always be an initial meeting together before therapy begins and after the five assessment sessions as well as a final review meeting at the end of therapy.
Cost & payment:
The fee for psychotherapy services will be agreed prior to contract. Invoices are issued at the beginning of the month for services in advance. They should be settled within 7 days by electronic bank transfer or PayPal or by other arrangement. Please note that all missed or cancelled appointments are charged in full. Late payment of invoices may incur a penalty charge to cover additional administration costs (over 14 days +10% of invoice, over 21 days +20% of invoice, over 28 days +25% of invoice). Non-payment over 28 days will result in termination of the therapy contract and may lead to legal proceedings.
Location: Sea Psychotherapy is a private practice at a residential address in Westgate-on- Sea. There is a public green opposite the house which is a 10 minute stroll to the sea & 5 minutes from the station. Sessions take place in a private consulting room which is comfortably furnished and contains appropriate art and play materials for use in psychotherapy. There is no waiting room and parents/carers are kindly requested to drop-off and collect the client punctually at the agreed time and keep doorstep conversations to a minimum. There is unrestricted parking in Minster Road where parents/carers may wait during the client session.
Professional Standards:
Jeanine Connor is a qualified and experienced Specialist Child and Adolescent Psychodynamic Psychotherapist and full member of the BACP (British Association for Counselling and Psychotherapy). Jeanine works as a psychotherapist in private practice at Sea Psychotherapy and in an NHS Specialist CAMHS clinic in East Kent. Jeanine is also a qualified counselling supervisor and professional writer. A code of ethics is maintained as well as Disclosure & Barring Service (DBS) checks, Clinical Supervision, professional indemnity insurance and Continued Professional Development (CPD).
Calls and emails: Telephone and email contact should be kept to a minimum in order to maintain the therapeutic boundaries of time, space and confidentiality. Please note that all additional discussions, advice, meetings, reports and telephone/email contact outside of therapy appointments will be charged at the same rate as individual psychotherapy. Please respect the therapist's personal space by not visiting the Sea Psychotherapy address other than at the scheduled appointment times.