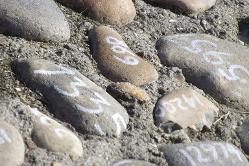 There is a wealth of useful resources available on the internet. Below are some of the safe, professional organisations who provide information, advice and guidelines for children and adolescents.

If a child or adolescent is at immediate risk of harm, including self-harm, contact your GP during normal working hours.

Out of Hours, contact Accident & Emergency, Social Services or Police.



Beat bullying: website for young people
with access to online counsellors

www.beatbullying.org







Childline: advice and access to counsellors for young people in distress

www.childline.org.uk
Child Exploitation and Online Protection Centre (CEOP) provides advice for parents & young people about sexual abuse
www.ceop.police.uk

The



Cybermentors: mentoring website for
young people aged 8 - 25

www.cybermentors.org.uk


Digiducks big decision: guide to safer internet use for younger children

www.saferinternet.org.uk

Digizen: website for young
people 11+ who are being bullied

www.digizen.org.uk/
cyberbullying

Eating disorders: advice on dealing with anorexia and bulimia

www.b-eat.co.uk



Internet watch foundation: to report indecent or obscene content online

www.iwf.org.uk
Kent Safeguarding Children Board (KSCB) provides advice and guidance for professionals, parent, carers and young people in Kent www.kscb.org

NSPCC provides advice and guidance about issues to do with the safety of children
www. nspcc.org.uk


Online relationships: adolescent website about online relationships, digital boundaries, harassment and sexting

www.thatsnotcool.com

CEOP provides safeguarding: advice, support and links to other resourses
www.ceop.police.uk

Self harm: advice and support in dealing with deliberate self harm
www.selfharm.uk.org
Suicide: support in dealing with depression and suicide in young people
www.papyrus.uk.org

Young minds: advice on all aspects of mental health for young people
www.youngminds.org.uk