Sea Psychotherapy...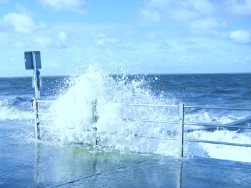 ...is a specialist service offering psychodynamic psychotherapy to young people aged 5 - 25 who are experiencing difficulties affecting their emotional and/or psychological well-being. This can manifest in a number of ways, some of which are identified below.Psychotherapy and consultation is also available to adults, parents and families.
Psychotherapy is not about giving advice, providing solutions or 'fixing' things or behaviours although it does bring about positive change. Sea Psychotherapy provides a space to reflect upon, come to terms with and manage life experiences and transitions with highly specialist support.
Children in care Managing ill health
Anxiety
Low mood
Anger


Loss


Hopelessness
Panic
Sleep disturbances Gender identity
Relationship difficulties
Transition
Depression
Obsessions
Compulsions Lies
Stealing

Disordered eating Suicidal thoughts ASD
Cutting
Sexual abuse Post traumatic stress

Domestic violence Ritualistic behaviour

Bereavement Low self esteem

Alcohol & drugs Nightmares

Risk taking Violence Stress
Rejection
Social withdrawal Fears/phobias

Sexualized behaviour ADHD

School refusal Unexplained physical symptoms
Paranoia Family experiences
Jeanine Connor © 2012