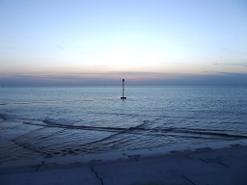 Sea Psychotherapy...
offers a service to children and young people aged between 5 - 25 years and their families. Treatment may be suggested by a parent/carer or friend or by a GP or someone at school or college who has noticed that a young person is struggling and would benefit from highly specialist professional treatment and support.
Referrals can be made for young people by the parent/carer with the young person's consent.
Parents, carers and independent older young people may wish to self-refer.
To make a referral:
Please select

Psychotherapy referral form

from the menu

The referral will be sent electronically and securely and will be assessed in terms of suitability* for psychodynamic psychotherapy
You will normally receive a response within 48 hours

If appropriate, an initial assessment appointment will be offered to the young person and their

parent/carer to

fully assess their personal development, family history and current needs
Please read the Treatment model page of this website for more details about the model of treatment offered by Sea Psychotherapy
* Sometimes, psychodynamic psychotherapy may not be the most suitable way to meet a person's therapeutic needs. If this is the case, other treatment recommendations will be suggested
You can find more details about therapeutic treatment models and evidence based recommendations at
www.bacp.co.uk and at www.nice.org.uk
For further sources of support and guidance, please see the Useful Resources page from the main menu
Jeanine Connor © 2012